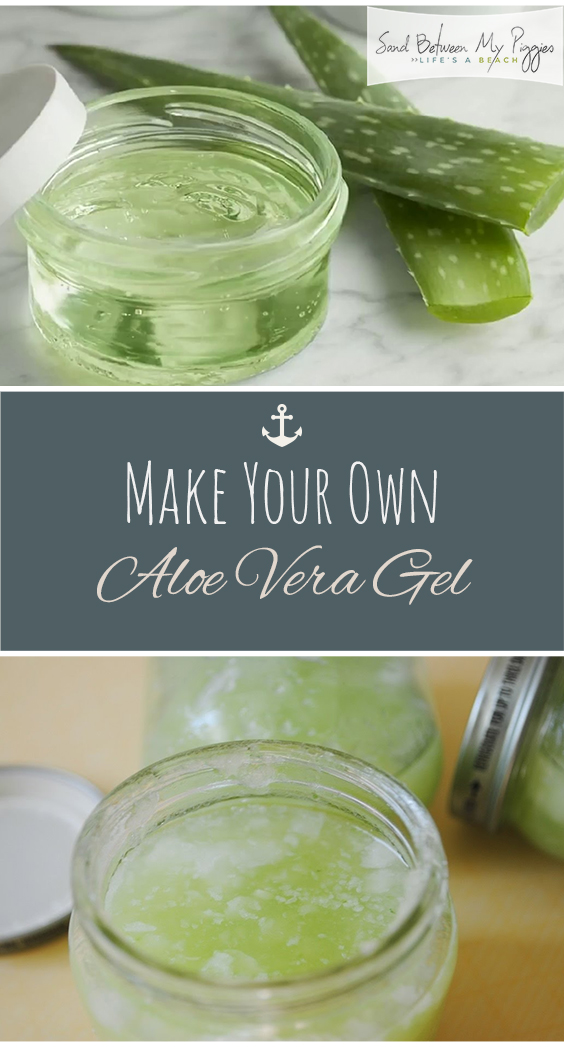 Aloe Vera gel is gods gift to skin…especially for us sunburnt coasties! Everyone knows how relieving it is to apply a glob of aloe vera gel onto sunburnt skin…but when you buy your gel from the store, do you really know what you're putting on your body? With this DIY aloe vera gel recipe, you'll never have to wonder again!
Pick up these items:
Aloe vera leaf (Trader Joe's always has some, as does my local grocer)
Airtight container (for storage)
sharp knife (for skinning the leaves)
immersion blender (a regular one works fine, too!)
A clean bowl to put your gel in.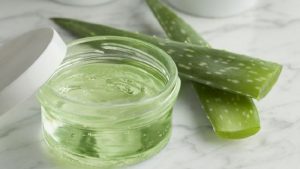 Step 1: Start by dividing your aloe vera leaves into pieces that are 8 inches long. Aloe leaves are massive, and trimming them down will make it easier later on in the tutorial.
Step 2: Cut off the serrated edge of the aloe, and then cut your 8 inch pieces into long strips.
Step 3: When the serrated edge is removed, you should be able to see the aloe gel inside. Turn your knife on it's side, and slide it under the gel to free it from the leaf. You can get a ton of gel out, so make sure you flip each leaf over after you've done one side!
Step 4: Place your gel into your immersion (or regular) blender. Repeat these steps until all of your gel is in the blender.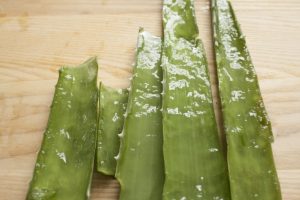 Step 5: After all of your gel has been added to your blender, you will want to blend it until smooth. The gel will appear frothy, and this is normal. It will go down after you stop blending.
Step 6: Once the froth has gone down, place your gel in a clean, airtight container.
**It should be mentioned that homemade aloe gel doesn't "keep" as well as the store bought stuff does. Keep it in the refrigerator, and plan to use your aloe gel within a week, or it will go bad. Additionally, if you want to keep the gel on hand for longer periods of time, pour it into ice cube trays and store in the freezer. Pop one out and rub on irritated skin whenever needed!