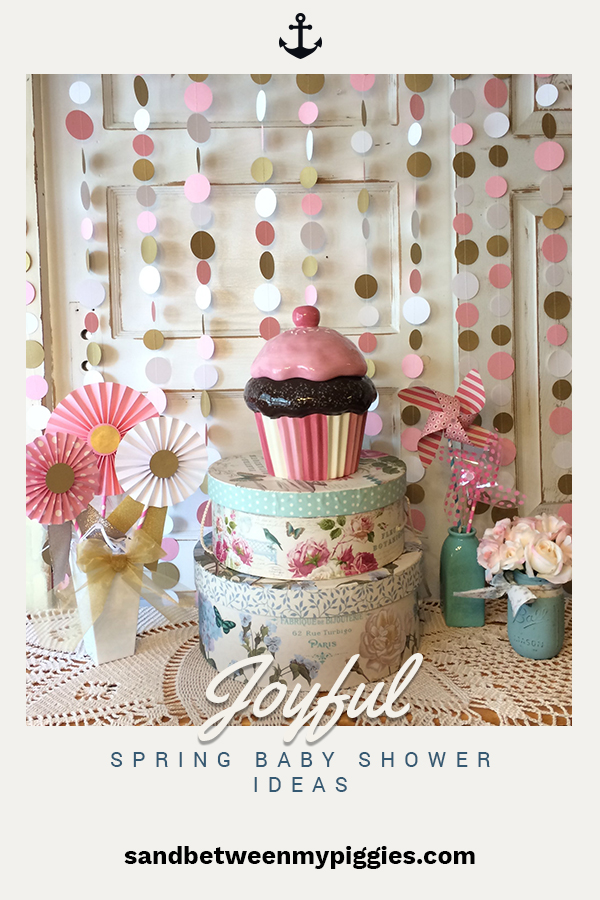 Spring is coming, and spring is baby season! One of my close friends is expecting a baby this May and she is absolutely ecstatic about her due date. But as for me, I love her due date because that means I can throw her a Spring baby shower! I've been brainstorming for months, and I can't wait to put on a Spring baby shower….these are just a few of my favorite ideas. What are all your must-haves at a baby shower? Comment below!
For bigger parties, use the sky to hang decor pieces! Tie balloons to chairs and in trees. The space won't feel cluttered, and who doesn't like to keep their heads in the clouds from time to time?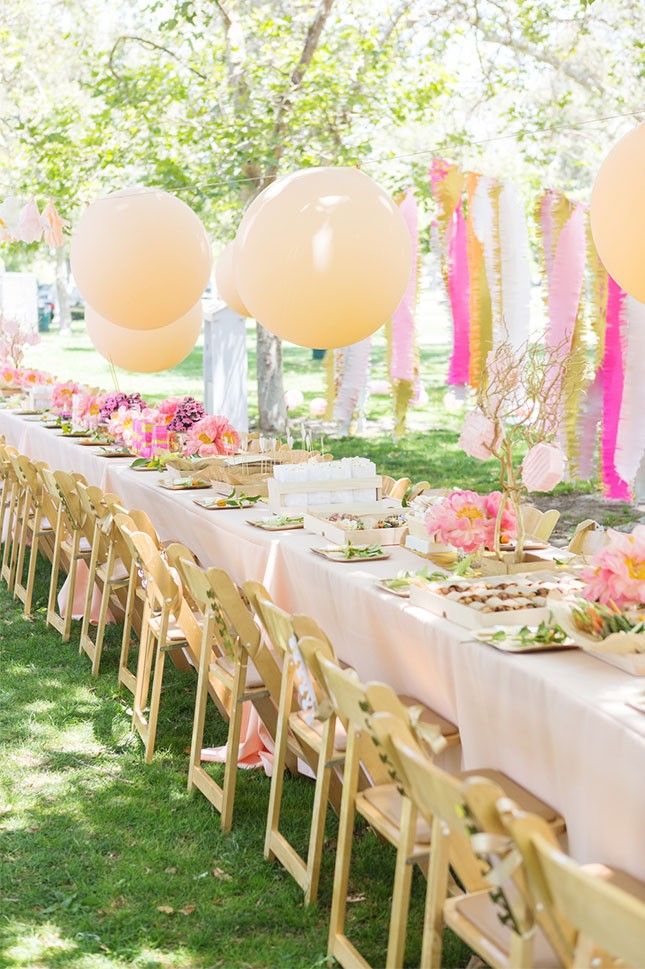 If you are throwing a gender reveal party instead of a baby shower, you have to have gender neutral decor! Try to work pinks and blues in as naturally as you can. The cute clocks tell visitors that it's "time" to decide if it's a boy or a girl!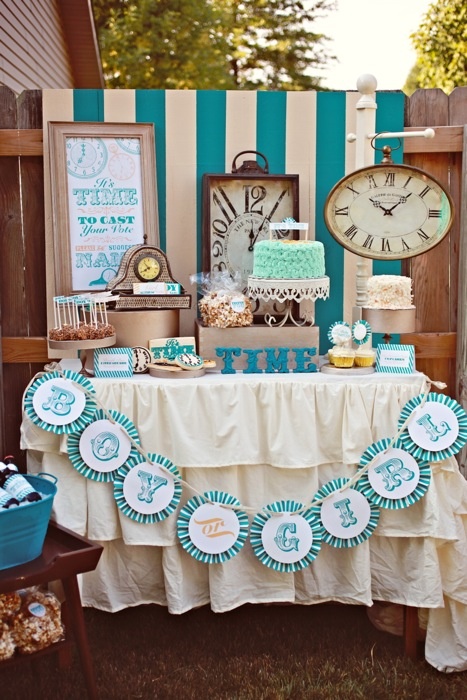 Keeping in time with the "Spring theme" cherry blossoms make an impact as a centerpiece. Not to be beat, these desserts also pack a powerful "yum" punch. Are those raspberry tarts I see? I need the recipe!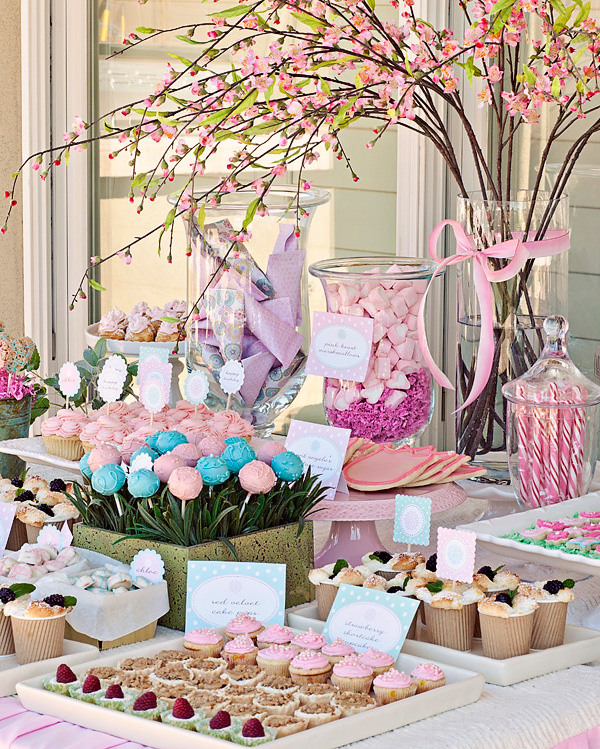 Bright and beautiful, I think I may do my centerpieces like this all through Spring and Summer! Cut lemons add some color, and pure white hydrangeas make the whole thing scream Spring. Imagine the scent!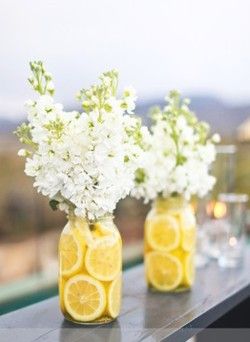 I'd probably add another chair or two, but I think an outdoor shower is a must if it's weather permitted! Use fabric scraps for a tree-like overhead hanging that dances in the breeze!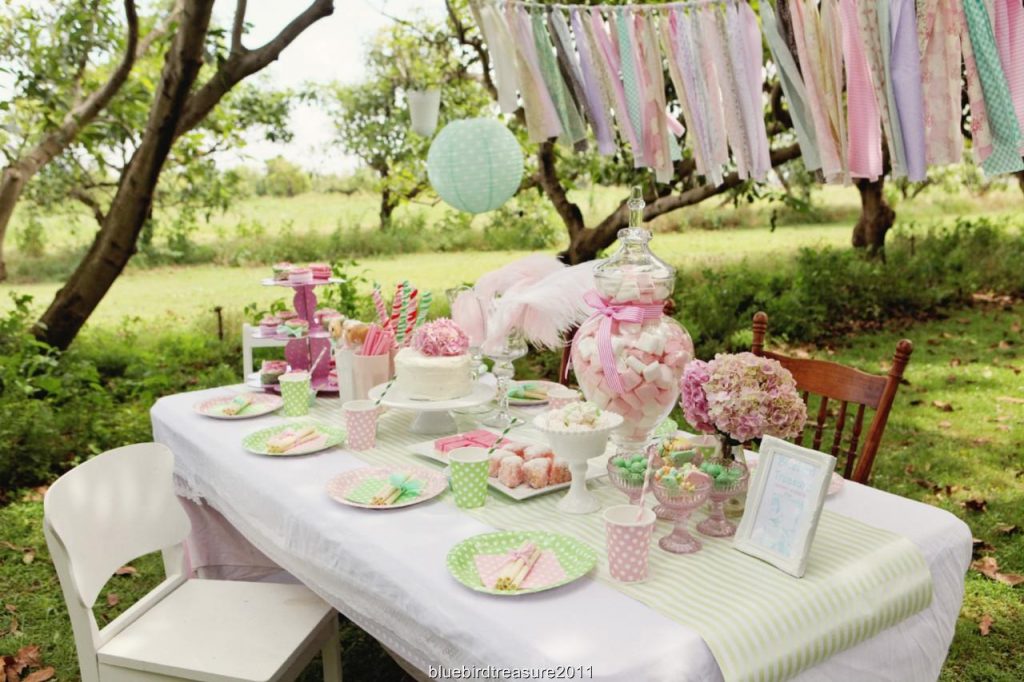 Send well wishes, life advice, or general introductions to the new baby with tags on a tree. Write your name on the front and your message on the back. Mom will love to preserve these, and Baby will love to look back one day!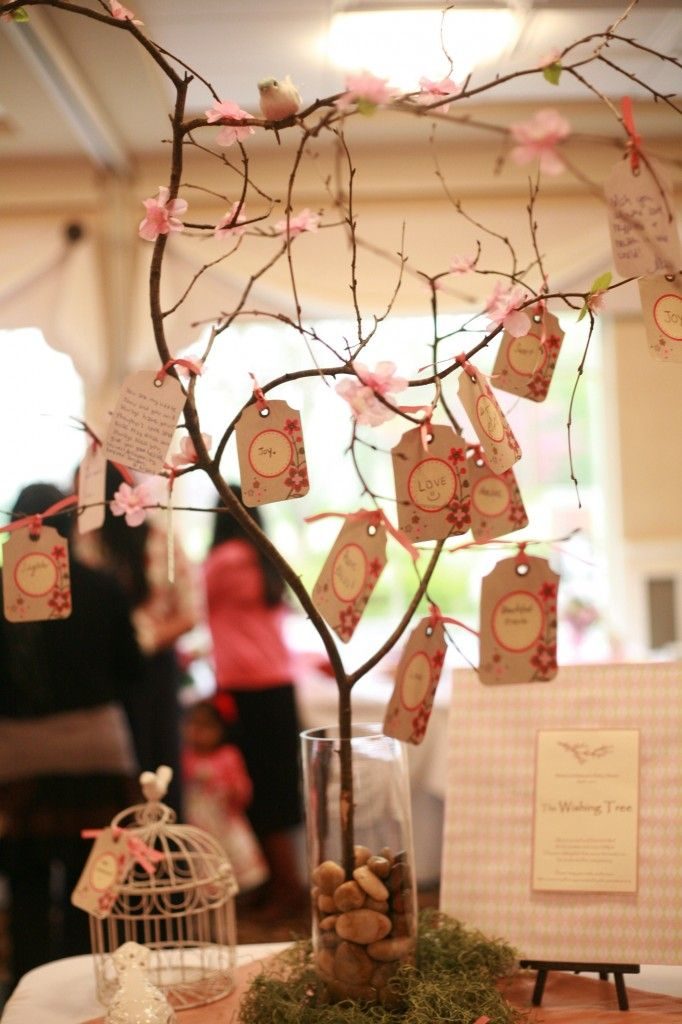 No shower is really a shower without a themed invite or two. Head to Minted for this very invitation, as well as hundreds more!
The options are endless, and I've even found adorable NYE party invites here. You know…for later in the year…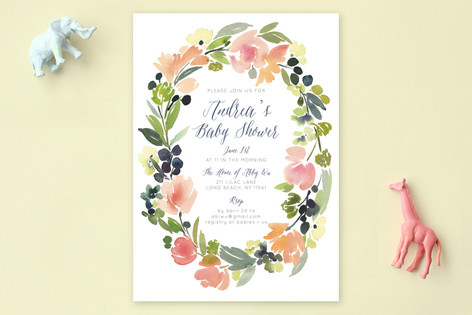 Serve a light lunch, or only snacks, the highlight of this spread will definitely be the ice cold lemonade. Provide guests with flavorings (World Market has an ENDLESS supply!) and fresh fruit to make their beverage one-of-a-kind.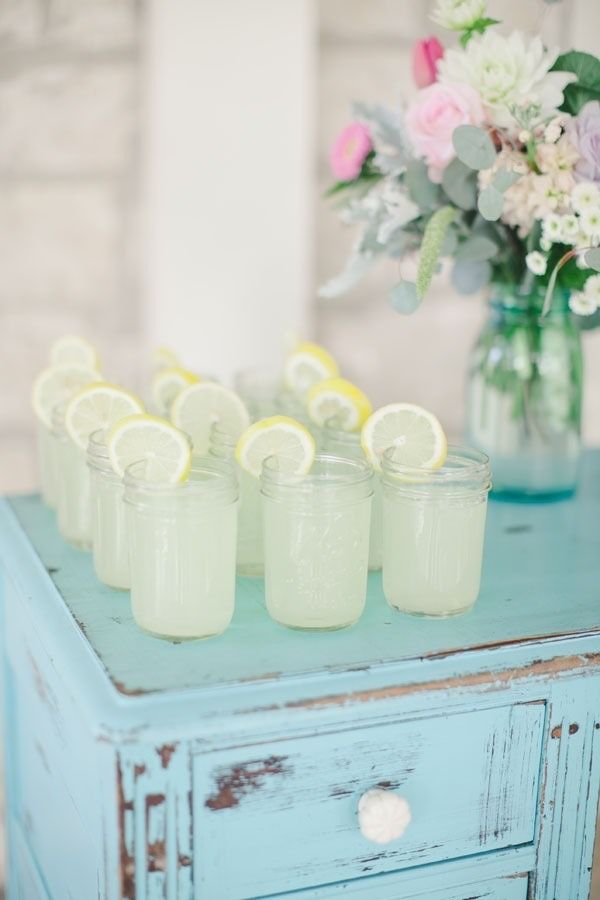 Here's where I found my ideas, and you can too!
Minted