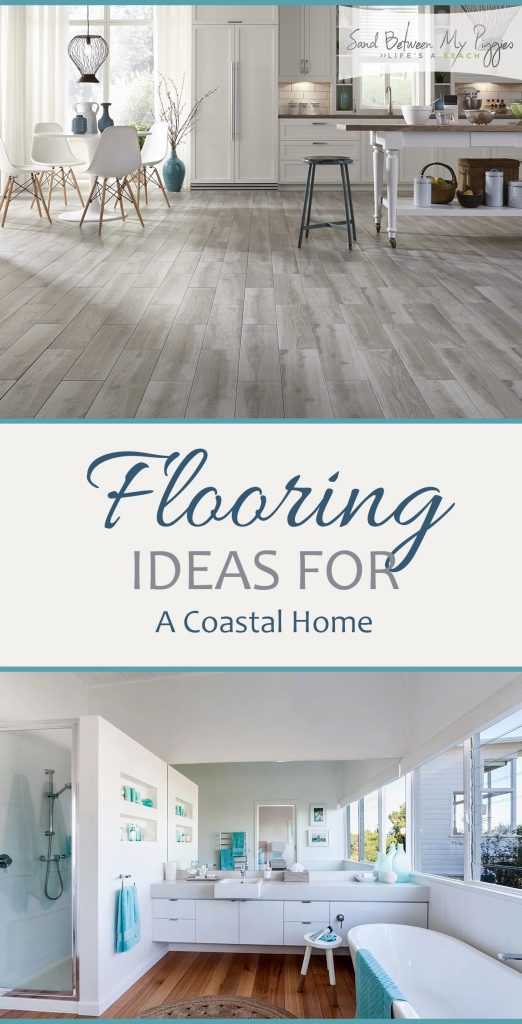 When I was designing and decorating my home, one of the hardest parts for me was choosing what kind of flooring I wanted. When designing around a coastal theme, your flooring options can sometimes seem limited! Too dark, and it will ruin the overall aesthetic of your coastal home. Too light, and it can wash your space out! Here are a few of my favorite flooring ideas.
I used this very photograph as inspiration when I designed my own home. I loved the grey tone of the wood, and it reminded me of the sky on a cloudy beach day. I wanted more color in my space, so I decorated with brighter accents; it's the perfect combination!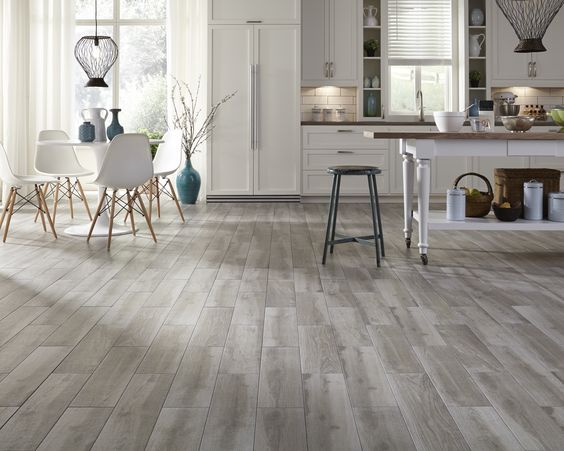 Dreaming of something elegant and still super beachy? Try a darker flooring like the one picture from Home Bunch Interiors.  The trim of this Florida beach house matches the dark wood of the flooring, but the space is balanced well with flowy blue curtains. I could get lost in the length of this hallway!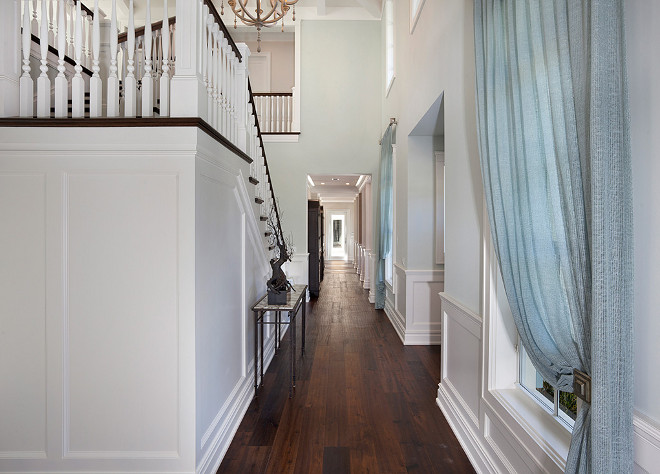 This bathroom looks like an island oasis! Seriously, I'm relaxed just looking at this picture. An airy, relaxing vibe is easily created with turquoise accessories, pristine porcelain fixtures, and pine flooring. The source for this is unknown, but please comment below if you know where this bathroom came from!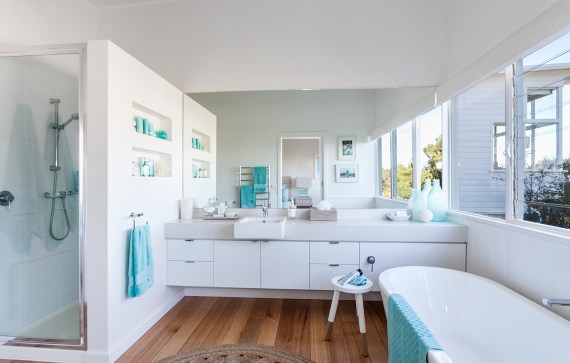 Go for a classic coastal look with white oak flooring, elaborate built-in shelving, and dramatic windows. Naturally, you have to incorporate your epic view! Check out this featured home at Du Chateu.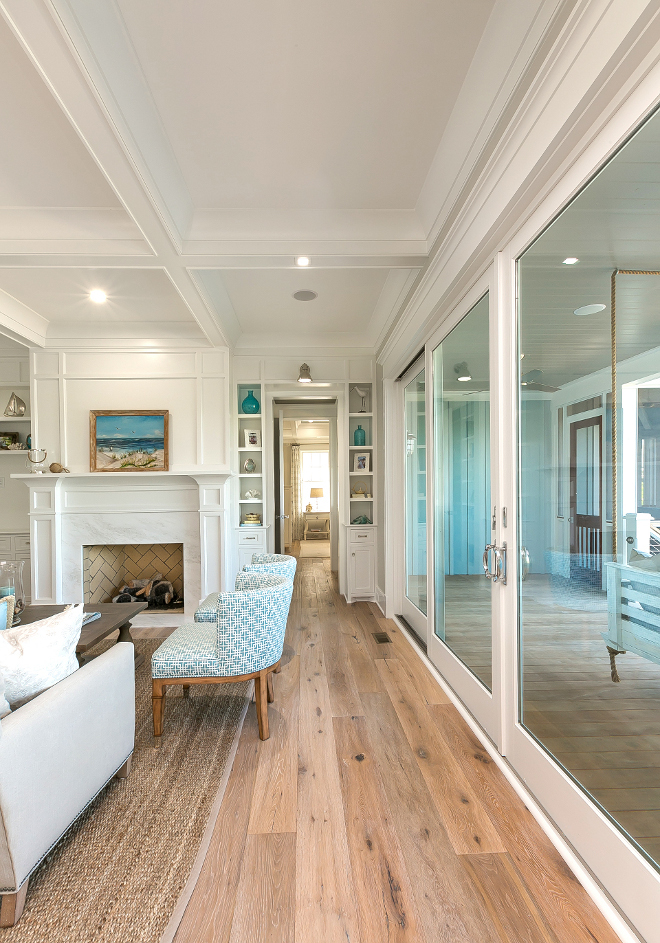 The elusive "farmhouse home" meets "coastal chic" with this planked flooring from Allison Pallidino Interior Design. Don't the bamboo barstools create an interesting accent? Personally, I would go with something a little more modern, but contrast like this is always terrific in any space.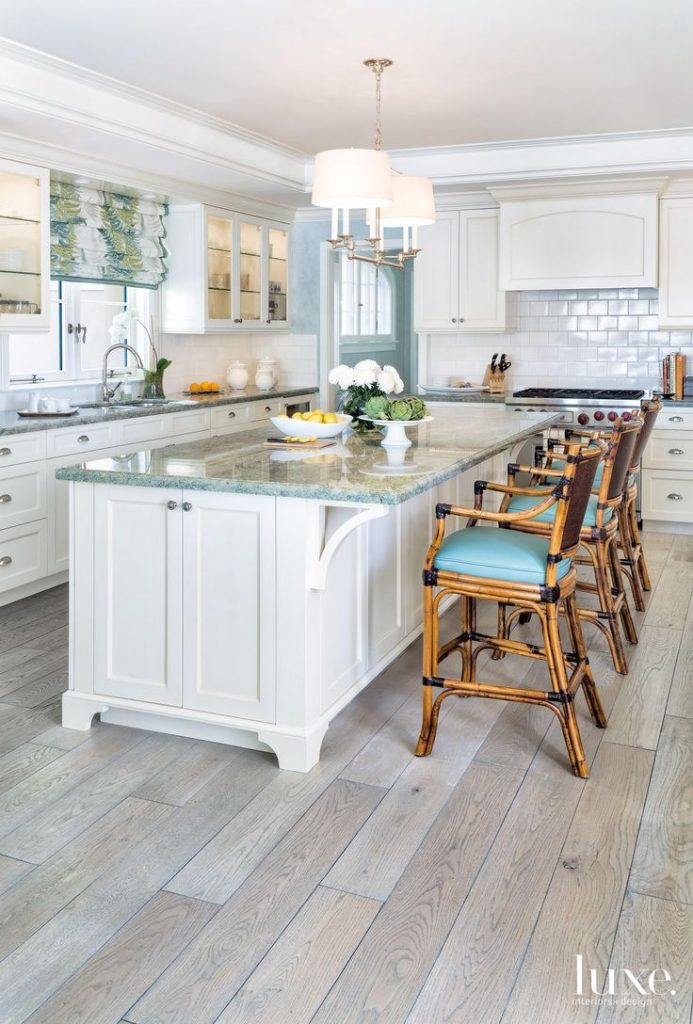 Sand and Sisal has another one of my very favorite flooring ideas, and I definitely want to see pictures if any of you try it! White washed floors give the space character while staying on theme. Want to know what's even cooler? This flooring is actually tile! Imagine how easy that would be to clean?
Forget the flooring? I can't get enough of these painted kitchen cabinets, and that gorgeous backsplash! Is it just me, or does the backsplash look like sea glass? Check out this kitchen, and several other of my favorite coastal kitchens over at In Detail Interiors.