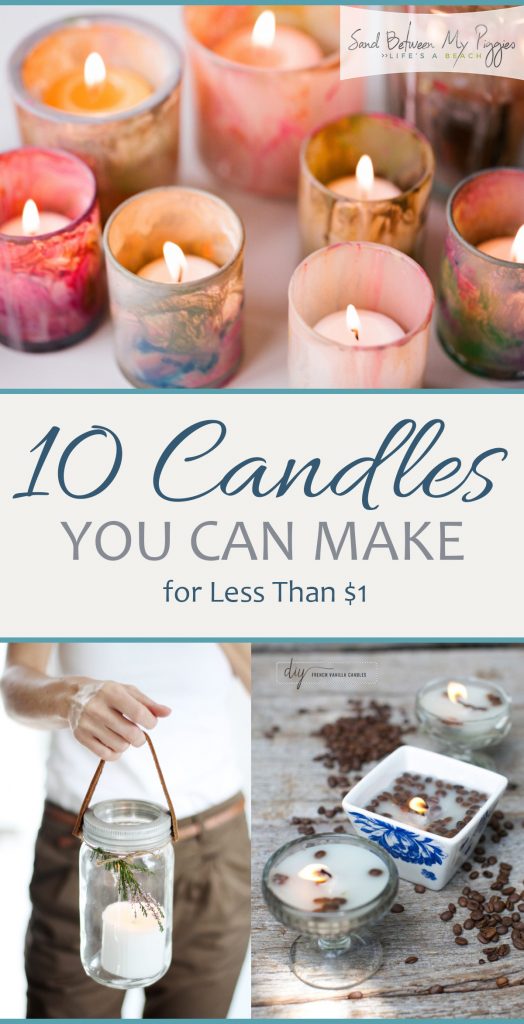 I am a self proclaimed candle addict. I buy a few candles every time I find myself at Target. As annoying as my budding candle collection is, my husband and kids love to come home to a house that smells good. Instead of spending all of your extra money on store-bought candles, you can learn to make them yourself. These are a few of my favorite projects!
This project isn't exactly a candle, but rather a DIY candle votive. Use any of my other candle recipes, and have the wax set in a gorgeously painted votive like this one. Paint them yourself using this tutorial from Once Wed. Now that you mention it, these would be a great decoration piece for a wedding!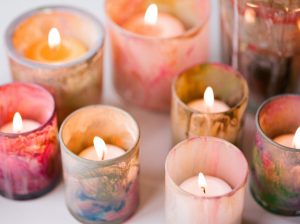 I'm a SUCKER for anything French Vanilla scented, and these DIY candles from Hello Glow definitely tickle my fancy. Or at least my sense of smell!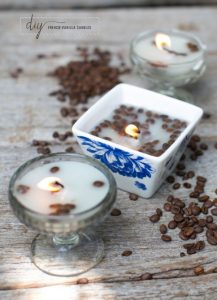 If you were to walk into my house around the holidays, chances are, you'll be immediately greeted with scents of vanilla and cinammon! Decorate your candles for the holidays using this Holiday Votive tutorial from Stylizmo Blog.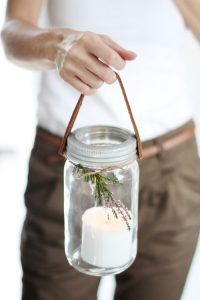 Ruffled Blog has a great tutorial that explains how to make your own Soy candles. These cost less than $1 to make, and the gals over at Ruffled Blog suggests using these homemade candles as wedding favors.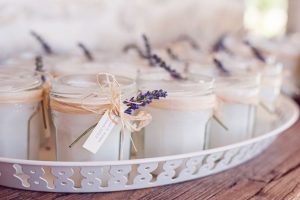 Nothing screams fall like the scent of Apples. Bring the scents of September into your home with this easy candle project. You can't forget the glitter! Head over to A Cultivated Nest for the full project tutorial.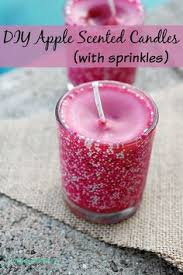 The Homespun Hydrangea is the blogger behind the delicious scent of these homemade eucalyptus candles. Eucalyptus oil has a slew of health benefits that can be reaped just by lighting a candle. Make sure that you have a bottle of eucalyptus essential oil before beginning the project.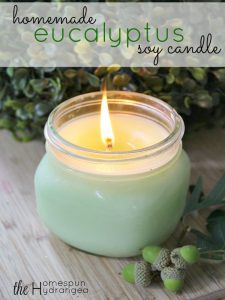 Did you think that funfetti was just a kind of cake mix? Well, you're wrong! Funfetti isn't just for cake mix anymore! Sewlicious Home Decor has a terrific tutorial that actually uses REAL pieces of candy to make this candle a reality. This smells (and looks!) good enough to eat!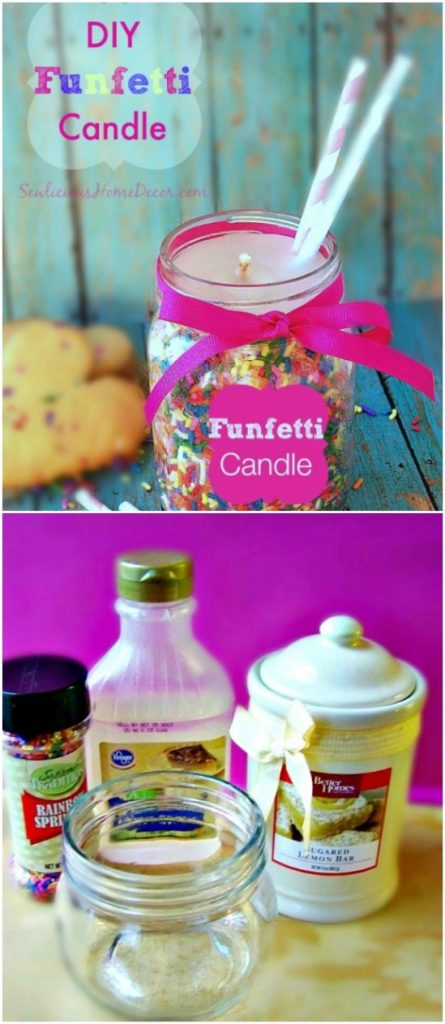 I love the look of a layered candle, and I love how the scent changes as the candle melts through it's layers. Hello Natural will show you how to turn Crayola crayons into candles perfect for the holidays.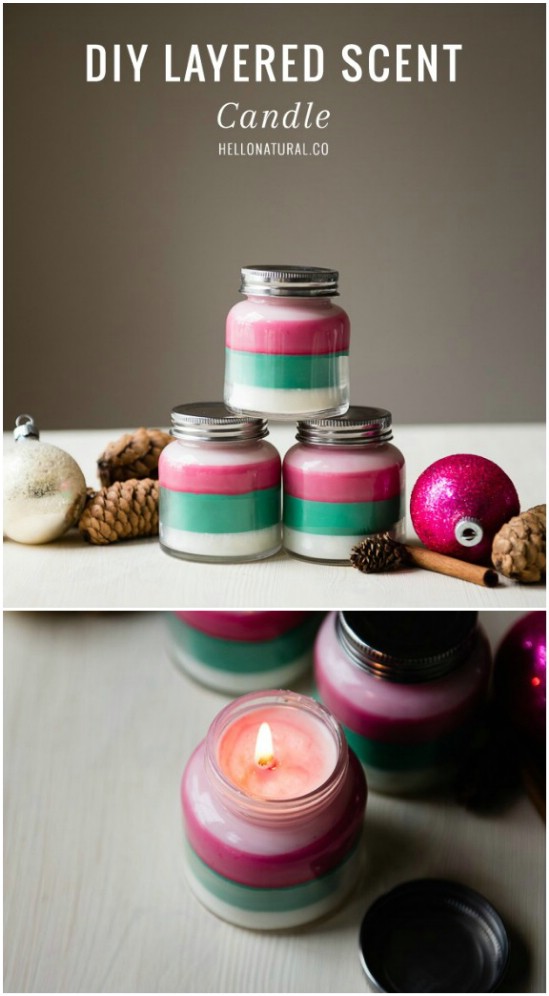 Mason jars can be used for anything–including a few DIY candles! These ones from Something Turquoise would be a great favor for a baby shower or a gender reveal party.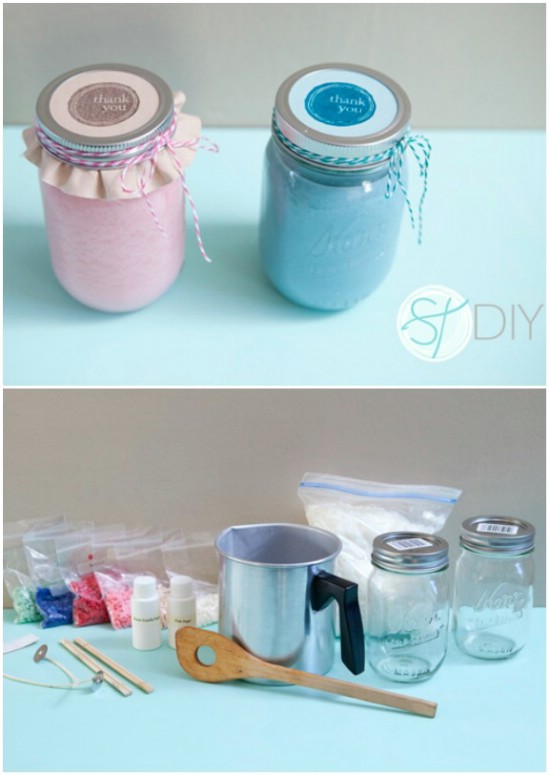 Keep the bugs at bay (and keep the money still in your wallet) with these homemade citronella candles from Don't Waste The Crumbs. A deet-free way to keep mosquitos away? Sign me up!